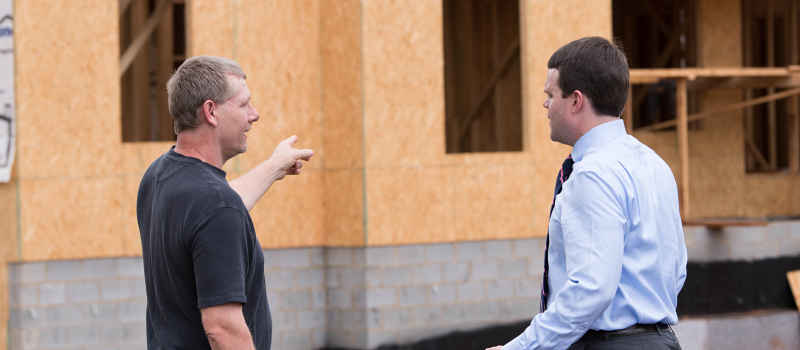 Getting injured is scary, painful, and inconvenient. This is especially true if that injury occurred at work. If you've been injured at work, you need help to recover from the injury and continue to support your family. South Carolina has a system called workers' compensation, which provides financial benefits for workers injured or killed on the job.
If you've been injured on the job, call Hofler Law Firm to discuss what happened. We offer a free consultation to see if our services will benefit you.
Request a consultation to discuss your case.
What Should I do If I Suffered an Injury at Work?
Get medical attention immediately. Then, report your injury to your employer as soon as possible. South Carolina law requires you report your injury within 90 days. Know that it is illegal for your employer to try to talk you out of filing a claim.
What Does It Mean That South Carolina is a No Fault State?
South Carolina is a No Fault State. Therefore, it doesn't matter who's to blame for your injury. In other words, you are still entitled to benefits if you're injured at work.
Who Qualifies for a Workers' Compensation Claim in South Carolina?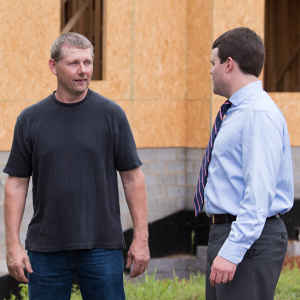 The first step to see if you qualify is to contact your employer. Nearly all employees in South Carolina have workers' compensation coverage.
A few exceptions are businesses with fewer than four employees, some agricultural and railroad employees, and employees earning less than $3,000 a year.
A workers' compensation claim has a few requirements:
First, the worker must be injured. The term "injury" is pretty broad in scope. It can include physical and mental health injuries, illnesses, and death.
Also, the injury must have happened within the scope of doing the job. The worker doesn't have to be at the place of employment to qualify.
What do Workers' Compensation Benefits Cover?
Your workers' compensation benefits following an accident can cover your medical bills, some of your lost wages, and death.
Medical Bills
If you're eligible for workers' compensation benefits, the Workers' Compensation carrier will provide medical treatment for your injury. In South Carolina, you must see medical providers that the Workers' Compensation carrier selects.
Lost Wages
The vocational benefits you receive depend on your injury. These benefits may include:
Temporary or permanent total disability benefits, if an approved doctor says you are unable to work due to the injury
Partial disability benefits, if your injury limits how much you can work
Death Benefits
If you lost a loved one in a work related injury, you may be able to collect workers' compensation benefits. This may include burial expenses and ⅔ of your loved one's income for up to 500 weeks.
Why do I Need to Hire a Workers' Compensation Attorney?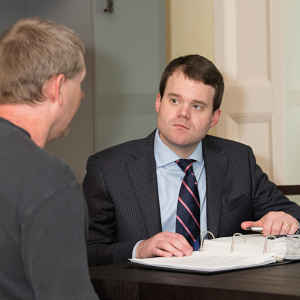 Going through an injury is bad enough without having to face the legal system alone.
At Hofler Law Firm, we can help you navigate the ins and outs of South Carolina workers' compensation law. We will keep you informed through every step of the process as we fight for the compensation you deserve.
How Can A Workers' Compensation Attorney Help Me?
Here are some ways an attorney can put his experience and knowledge to work for you:
Correctly filling out paperwork and meeting deadlines
Ensuring you receive proper medical care while your case is going on
Analyzing your bills and records
Consulting experts
Pursuing other options beyond your workers' compensation claim
Maximizing the amount of money you receive
When Can A Workers' Compensation Attorney Help Me?
Most workers' comp claims are easily resolved by the employee and employer working together. However, every case is different.
There are some circumstances where you may need to bring in an attorney to ensure you get your benefits.
My Workers' Compensation Claim Was Denied.
There are some reasons that your claim may be justly rejected. For example, in South Carolina you must file your claim within 90 days to qualify. However, in the case that your employer arbitrarily denies a claim, an attorney can help you continue to pursue that claim.
My Boss Claims I Don't Qualify for Workers' Compensation Benefits.
Your employer may try to discourage you from filing a claim, perhaps because they fear an increase in their insurance premium. If your employer is giving you the runaround about filing a claim, an attorney can discuss your eligibility for benefits with you and fight for your benefits.
I Was Fired for Filing a Workers' Compensation Claim.
South Carolina law prohibits employers from retaliating against workers who file a claim. If you lost your job after filing your claim, an attorney can discuss whether or not you have a cause of action against your employer.
My Work Injury Prevents Me From Working Anymore.
Sometimes a work-related injury causes you to be totally and permanently disabled. When this happens, the workers' compensation insurance company may do everything possible to fight this claim and minimize the long term impact of the injury on your life. An experienced attorney can build a case and make an argument before the Workers' Compensation Commission on your behalf.
The Doctor Claims My Injury is Unrelated to My Work Accident.
An attorney can help you fight for the right to get a second opinion.
How Much Does a Workers' Compensation Attorney Cost?
At Hofler Law Firm, we offer a free consultation to discuss your case and see if we can help. If you hire our firm, you will not owe anything until we resolve your case.
Discuss Your Options with an SC Attorney
Call Hofler Law Firm at 843-799-0680. We are conveniently located in Florence, South Carolina to serve injured people throughout the state.
Attorney Jack Hofler offers a free, no obligation consultation to go over your case.*
Request a consultation to discuss your case.
*Free consultation does not apply to family law cases.