Car and Motorcycle Accidents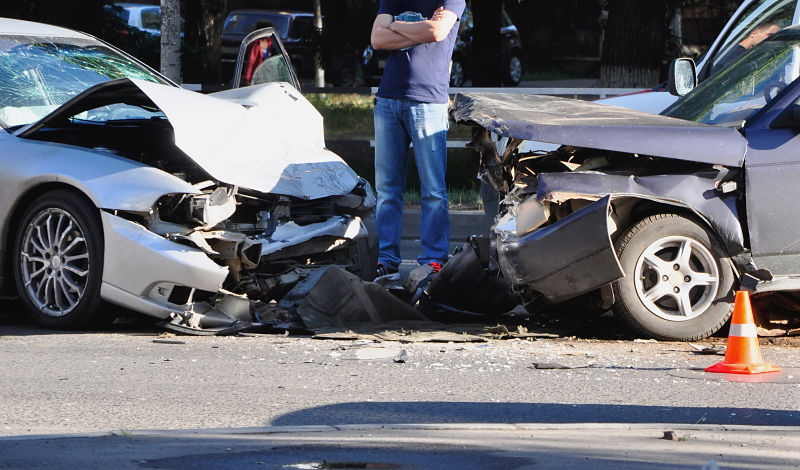 Car accidents can happen to anyone, even the very best drivers.
Driver negligence is the #1 cause of car accidents in South Carolina. Negligence refers to a driver's failure to drive safely and follow the rules of the road.
It is a tragedy when another person's negligence, selfishness, or even just their honest mistake causes an automobile accident that costs you physically, emotionally, and financially.
Money certainly can't erase the physical and emotional suffering you experienced. However, the law allows someone injured because of another driver's negligence to recover damages. Victims should never bear the burden of someone else's irresponsibility.
Hofler Law Firm helps people injured in automobile accidents get the compensation they deserve for their injuries. Contact Hofler Law Firm today to discuss your case during a free consultation.
What Should I Do if I've Been in a Car Accident?
The most important thing to do immediately following a car wreck is to seek medical attention if you need it. Our Car Accident Checklist explains more about moving your car, talking to police and insurance adjusters, and hiring an attorney.
After the accident, be sure you save all documentation—including the accident report and medical bills. You will want to be prepared with the information your attorney needs to begin pursuing your case.
Do I Need an Attorney After a Car Accident?
While there are some minor car accidents that you can settle yourself, usually an experienced car accident lawyer can help make sure you get the settlement money you are entitled to. Insurance companies often try to settle a claim as quickly as possible for as little money as possible. However, an experienced and knowledgeable attorney can help evaluate your claim and explain the different types of damages you may be entitled to.
How Much is My Car Accident Claim Worth?
There is no exact formula to determine how much your claim is worth. It depends on a number of factors. A car accident lawyer can help you decide what you want in terms of settlement value. The lawyer can then make an argument to the insurance company as to why they should pay it.
What if I'm Partially at Fault in a Car Accident?
If both drivers have a role in the accident, you may still be entitled to recover. An attorney can help you evaluate the potential impact your actions may have on the claim.
What if the Other Driver Didn't Have Insurance (Or Didn't Have Enough)?
If you experienced a wreck with an uninsured or underinsured driver, your own insurance may come into play. An experienced attorney can help you make a claim against your own uninsured or underinsured motorist coverage.
When Might I Collect Damages from My Own Insurance Policy?
Your insurance policy can help you out after an accident, even if you weren't at fault. South Carolina law requires drivers in our state to carry uninsured motorist coverage. You may be able to use it if:
The at-fault driver doesn't have insurance

You were involved in a hit and run accident

A "Phantom" driver caused your accident
Do I Need a South Carolina Attorney if I'm a Tourist?
If you were traveling in South Carolina and experienced a wreck, a local South Carolina attorney can help you navigate your claim here.
A local attorney who knows the state's laws can investigate your case quickly. A local attorney also may have added knowledge of the jury pool, judges, and defense lawyers.
Find more information for out-of-state drivers here.
How Much Does a Car Accident Lawyer Cost?
At Hofler Law Firm, your initial consultation is free.
There is no obligation to sign up. We handle most car wreck cases on a contingency fee. This means you do not owe a penny until we have settled your case or we win at trial.
How to Find the Best Car Accident Attorney
To ensure you're hiring the best attorney to handle your case, consider these qualifications:
Experience

—Does the attorney focus primarily on car accidents and personal injury? Many attorneys will take a car accident case. However, it is worth considering whether you want to hire someone who

regularly

handles cases like yours.

Local Knowledge

—Is the attorney located in the area where he or she can coordinate an investigation into your accident? Does the attorney have familiarity with the local jury pool, judges, and other lawyers?

Compassion

—Does the attorney listen to the details about your accident and injuries? Does the attorney seem to really care about you and have a passion for helping clients? Is the attorney available to give you personal attention?

Toughness

–Is the attorney willing to be tough in pursuing your case and take it to trial if necessary?
Car Accident Attorney Jack Hofler
Attorney Jack Hofler offers his clients the following benefits:
Experience

—Jack spent the first several years of his career working for insurance companies. He defended negligent drivers. Now he puts that inside knowledge to work for injured drivers.

Local Knowledge

—Jack grew up in Florence. He travels frequently throughout the state of South Carolina. Jack can pursue car accident cases that happened anywhere within SC.

Compassion

—Jack is known for his kindness and listening ear toward his clients. He is passionate about helping injured people in Florence and across South Carolina.

Toughness

–Jack also has a tough, no-nonsense approach to getting the settlements his clients deserve. He knows the way insurance companies work. He will not back down until his clients receive the compensation they deserve.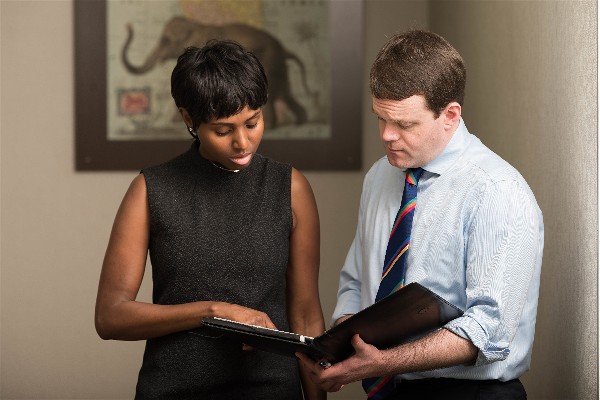 Contact Hofler Law Firm to find out how Jack Hofler can fight for you.*
*Free consultation does not apply to family law cases.