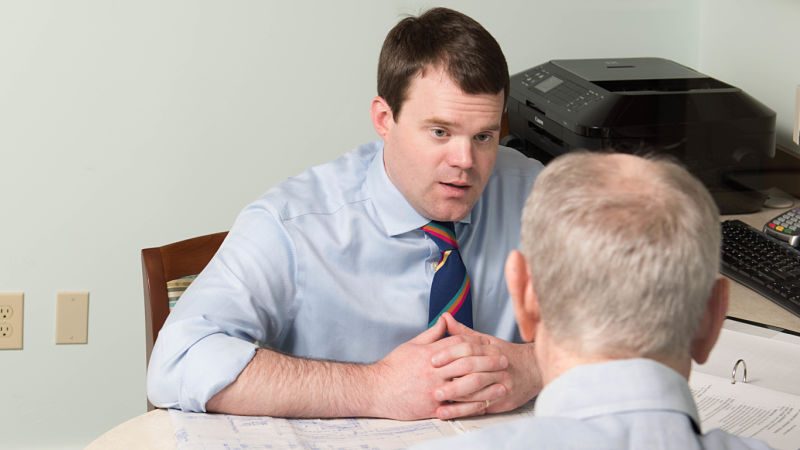 As a general rule, if you have been injured and your injuries were caused by someone else's carelessness, you're entitled to compensation. When you experience a loss based on someone else's negligence, you have the right to be "made whole," as we say in the legal field. However, what does that really mean?
Each accident is unique.
Call Hofler Law Firm at (843) 799-0680 to go over the specifics of your accident.
Types of Damages in a Personal Injury Case
The value of a personal injury claim is made up of two main types of damages. Let's take a look at what your attorney means when discussing compensatory damages and punitive damages.
Compensatory Damages
Compensatory damages are damages meant to compensate you for your injury. Compensatory damages, also known as "actual damages," are based on the pain and suffering you experienced. These damages apply in almost all injury cases, including car wrecks, trucking wrecks, and slip and falls.
Punitive Damages
Punitive damages are a special type of award meant to punish an at-fault party for their wrongful conduct in causing your injury. Punitive damages come into play when the at-fault party has acted grossly negligent, such as drunk driving.
Our courts evaluate punitive damages verdicts based on a number of factors, including the degree of fault, length of the wrongful conduct, and the defendant's ability to pay.
Figuring Out the Value of Your Personal Injury Case
Here are nine factors to consider when calculating the value of a case. Let's take a look at what's involved in each.
1. Medical Costs
Medical costs begin to add up as soon as you receive a charge for a medical treatment after your accident. Medical costs include EMS and emergency room bills. They also include any doctor bills, hospital charges, chiropractor bills, or any other charges from any other medical provider or facility.
Even if you have Medicare, Medicaid, or private insurance, you are entitled to present a jury the full amount of the bills charged to you. It does not matter who pays them or if they are reduced by the medical provider.
2. Future Medical Costs
Sometimes injuries are ongoing and may even be with you for the rest of your life, well past the end of your case. These expenses are your future medical costs.
An experienced injury lawyer can consult with experts who can develop a plan for the medical treatment you are likely to use in the future. This plan will account for all future expenses related to your ongoing care and treatment. Any ongoing or expected medical costs should be included in your settlement.
3. Pain Management
Pain management costs include prescriptions, chiropractic care, and ongoing rehabilitation. In severe cases, ongoing nursing care can also be included.
4. Permanent Injury and Disfigurement
The impact of a permanent impairment or disfigurement goes into the calculation of your case's settlement value. Even something like the scars you may have received can have a lasting impact on your quality of life.
5. Lost Income
The accident may have caused you to miss work. If you are forced to miss work because of an accident, you have the right to be reimbursed for this time.
Furthermore, some injuries prohibit you from continuing to work. The defendant owes a duty to you for the diminished income or inability to earn a living going forward.
6. EMOTIONAL DISTRESS
You are entitled to compensation if you are experiencing emotional problems. This may include symptoms like PTSD, insomnia, anxiety, and depression. It may include treatments like counseling and psychotherapy.
7. PAIN AND SUFFERING
Measuring damages for pain and suffering is hard. It is especially difficult to put a dollar figure on the amount of pain you are experiencing. However, the law requires compensation for the pain you are experiencing. An experienced personal injury attorney can help you estimate these damages.
8. Degree of Fault
Was the other driver drunk at the time of the accident? Has he had numerous prior accidents and tickets for reckless driving? Was he texting rather than keeping his eyes on the road? These are the sort of factors that may impact your claim's value in the area of punitive damages.
9. Venue
Like it or not, the location of your claim can impact its value. Juries in different places sometimes see things differently. A local, experienced attorney can anticipate and navigate these issues.
How Much is My Personal Injury Case Worth?
In sum, the value of a personal injury case is based on these categories:
Medical costs
Future medical costs
Pain management
Permanent injury or disfigurement
Lost income
Emotional distress
Pain and suffering
Degree of fault
Venue
It's impossible to precisely predict how much an injury will cost you over the course of your life. However, an experienced accident lawyer can help make an educated and informed estimate.
The value of your case depends on how much you can convince an insurance company or jury that your claim is worth. The total also depends on how much insurance coverage the defendant has.
An attorney with knowledge about personal injuries and liability can build a case for you. Additionally, an attorney who has experience with insurance companies can negotiate your claim.
Free Case Evaluation with Hofler Law Firm
These are some general considerations for calculating the value a case. However, each case is individual. Contact Hofler Law Firm using our online form or by calling (843) 799-0680 to discuss the specifics of your injury with Attorney Jack Hofler.
We offer a free consultation.* We do not collect a fee until we have reached a settlement for you.
*Free consultation does not apply to family law cases.