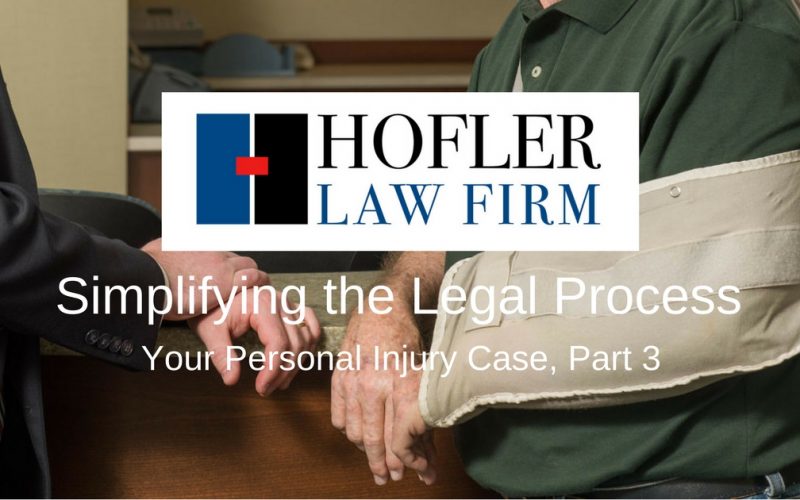 In this series of blog posts, I've been discussing the steps involved in a typical personal injury case. My goal is to make the process a little less intimidating by breaking down the lawyer jargon so non-lawyers can have a better understanding of what goes on in a typical case.
So far, we've talked about interacting with an insurance company and filing a lawsuit. If you are new to this series and want to start at the beginning, click here. In this blog post, I want to discuss a term that many people have probably heard before – negligence.
You Can't Win a Personal Injury Case Unless You Can Prove Negligence
One of the most commonly used terms you'll hear personal injury lawyers use when discussing liability cases is negligence. In the context of personal injury claims, negligence is an extremely important concept. Unless someone else was negligent in your accident, you can't win a lawsuit against them – no matter how injured you are.
In South Carolina negligence has three elements:
First, the plaintiff must owe a duty of care to the defendant. An example of a legal duty would a driver's duty to maintain a proper lookout, which he owes to other people on the road.
Next, there must be a breach of that duty by a negligent act or failure to act. In the case of the driver mentioned above, distracted driving caused by cell phone use would be an example of a breach of a driver's duty to keep a proper lookout.
Finally, there must be damage "proximately" resulting from the breach. Proximate cause is a term that means the damages would not have occurred were it not for the negligent act having taken place. Another component of proximate cause is foreseeability, or whether or not a reasonable person in the defendant's position would have foreseen that the negligent action would have caused your injuries. Should a distracted driver have foreseen that taking his eyes off the road could cause an accident that would result in your back pain? Yeah, I would say so. Under those facts, proximate cause likely exists.
If This Seems Complicated, That's What Lawyers are For!
I recognize that some of this legalese is foreign to many folks. If you are in the aftermath of an accident, you are likely not only dealing with pain, but likely confusion and uncertainty about what to do next as well. Fortunately, that's where a lawyer can offer clarity and counsel about your options. Lawyers spend years learning how to analyze legal issues such as whether or not the elements of negligence have been met.
Hofler Law Firm Offers Help to Injured People
If you have suffered a personal injury because of the actions of someone else, you may be entitled to compensation. Contact Hofler Law Firm today to schedule a free consultation.*
*Free consultation does not apply to family law cases.