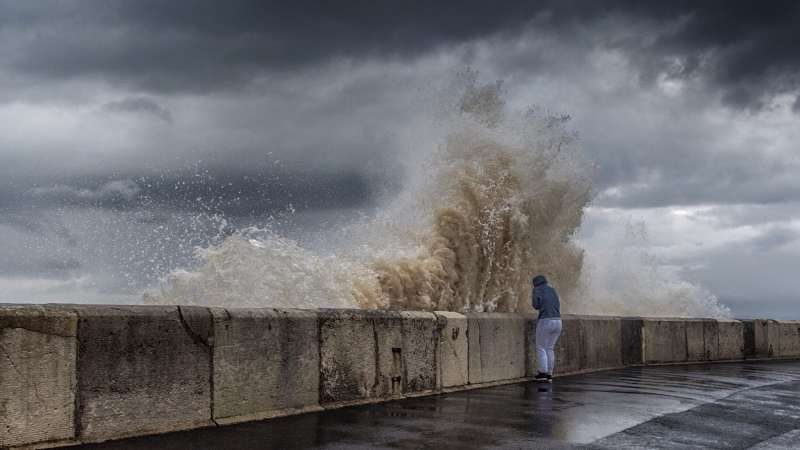 Severe weather creates dangerous driving conditions. However, wind and rain do not give negligent drivers a free pass after a car accident.
Here are some tips to stay as safe as possible and hopefully avoid a car accident during and after a severe weather event.
Avoid Driving During Severe Weather
No matter how good of a driver you are, high wind and rain can make your car do things it would not normally do. If you can, stay indoors and off of the roads. Try to plan your emergency preparations far enough in advance so that you can hunker down when the storm arrives.
If your area is under an evacuation order, leave and leave early. Hopefully you can avoid heavy traffic with panicked drivers.
Avoid Driving AFTER Severe Weather
Did you know that most fatalities occur as people take to the roadways after a storm?
There are many dangers following a storm. Roads may be flooded. As little as one foot of water can carry your car away. Roads may even be washed out. Electrical wires may be down across roadways. Trees and branches may still fall even after the winds die down. Night driving is especially dangerous when you can't see downed electrical lines, limbs, or washed out roads.
For your safety, stay indoors until you hear reports on the news that roadways are safe and navigable. Also, emergency services and clean up crews can do their jobs more efficiently if they don't also have to deal with unnecessary traffic and accidents.
Keep Your Vehicle Maintained
Vehicle maintenance is important all the time. However, this is especially true during severe weather. Here are a few automobile maintenance reminders to check before a storm hits:
Replace windshield wipers when they no longer work effectively.

Make sure that your tires have enough tread and enough air.

Fill your car's tank with gas.

Check your battery.

Keep a flashlight and first aid kit in your glove box.
Being prepared can keep you safe if you must drive in bad weather.
Watch Out for Other Drivers
You can't prevent other people from driving in a negligent way. However, staying aware of your surroundings increases your chance of avoiding reckless drivers.
If you must drive during bad weather, try to keep your distance from other vehicles. Drive defensively but not aggressively.
Be Careful!
Aside from staying home during severe weather, the number one piece of advice I have is the obvious one: be careful.
Give yourself space away from other cars so that you have more time to react to the unexpected. Obey the rules of the road. They apply in all weather conditions.
Who is At Fault in Weather Related Accidents?
Few accidents can be blamed solely on the weather. Although every accident is different, many times there is an element of negligence from one of the drivers.
Extreme weather conditions do not excuse negligent driving.
Drivers have a duty to use "reasonable care" at all times, even during a storm. "Reasonable care" does vary depending on the severity of the weather. For example, sometimes slowing down might be enough. Other times, the weather might require you to pull off the road entirely.
Injured in a Car Accident During Bad Weather?
It may not matter how careful you are driving. Another driver's carelessness can cause you to wreck. If another driver's negligence during a storm causes your car accident, you deserve fair compensation for your injuries.
A car accident attorney can evaluate and make a claim to the insurance company based on the specific facts of your case.
Hofler Law Firm specializes in car accidents and other personal injury accidents in South Carolina. Contact us to set up a free, no obligation consultation to discuss your case.*
*Free consultation does not apply to family law cases.