According to the latest data from the National Safety Council (NSC), there were 55.4 million injuries experienced in the U.S. in 2020 alone.
You never saw it coming, but accidents happen, and now you have to deal with the emotional, physical, and financial struggles that come after. Whether you were hurt in an accident at work, on the road, or if you're dealing with a wrongful death, you don't have to face it alone.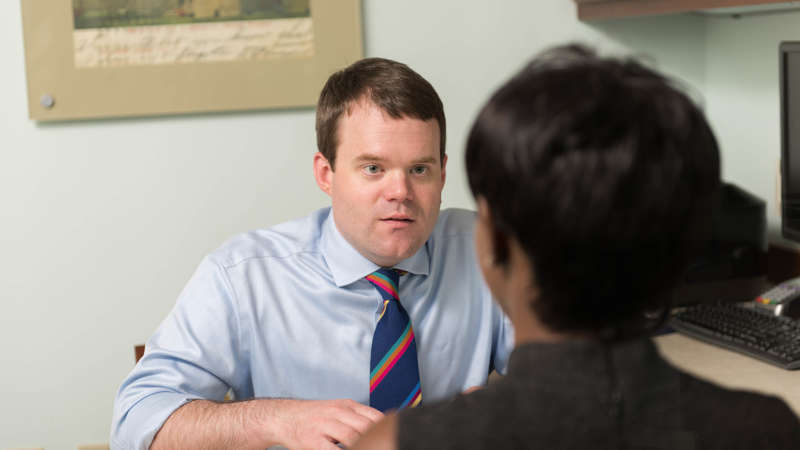 When you seek the help of a personal injury attorney, they will fight for you and help you recover by getting you the compensation you deserve.
However, you want to make sure you have a lawyer on your side who genuinely cares about you and your case. You want a lawyer who is authentic, compassionate, and committed. Here are some questions you may want to ask before you hire someone to handle your personal injury claim.
What is your experience like?
There are various types of personal injury cases, and you want to make sure your lawyer is comfortable handling your specific case.
There are many types of personal injury cases, including:
Car and motorcycle accidents
Slips and falls
Trucking accidents
Dog bites
Wrongful death
Experience is more than the number of years a lawyer has worked in the field. It's also about the types of cases they've handled in their time helping clients. It's a good idea to ask your lawyer about qualifications for added peace of mind.
Do they specialize in personal injury? Do they have experience dealing with insurance companies?
Most personal injury cases are settled before the trial, but if your case goes to court, are they prepared to try the case in front of a jury?
You want to feel confident that your lawyer has the knowledge and skills to back you up. However, you shouldn't base your decision solely on how many years they've been in business.
Is This a Small Firm or a Large Firm?
Many people assume that the larger the firm, the better their chances, but this simply isn't true. There are many benefits to visiting a smaller office to discuss your case.
A smaller office offers the benefit of having more time with your lawyer. You'll receive the compassion and attention that you deserve. You can form a good relationship with your lawyer and truly trust that they have your back.
Small personal injury cases can sometimes get buried at a bigger firm. Another downside to large offices is that you don't receive as much attention. Your case may not see as much care.
Insurance companies are aware that your case may not receive as much attention at a large firm, and they may offer lower settlement offers as a result.
You need someone to fight for you and get the best settlement offer possible.
How Will I Participate?
Your personal injury attorney will handle most of the tasks associated with your case, but you want to ensure you can communicate with them. Keeping up to date on your case is an important part of the process.
Ask them how you can stay in touch as the case progresses. What's their availability, and how can you reach them if you have questions or concerns? Will you be able to talk directly with your lawyer when you need to?
The best personal injury lawyer will be there for you throughout the process. They should be happy to answer your questions, and they should also return your calls or messages in a timely manner.
How Much Do You Charge?
The majority of personal injury law firms use a contingency fee system. They'll handle upfront costs and won't charge you a fee if there's no recovery.
The fee is a percentage of the amount recovered. In contingency fee cases, if you lose the case, you don't owe a fee.
A contingency fee is especially appropriate in personal injury cases because it gives the lawyer "skin in the game."
Case Expenses
It can be expensive for a lawyer to prepare a case from start to finish. It is typical for personal injury lawyers to pay for case expenses up front and to seek reimbursement from a settlement or verdict later.
Do You Offer a Free Consultation?
If you're wondering how to choose a personal injury attorney, the best way to determine which law firm is a good fit is with a consultation.
Your initial consultation should be free. Most personal injury lawyers offer a free consultation, as they learn all the details of your accident and your injuries and gather additional necessary information.
If you're debating whether you need to hire a personal injury lawyer, read our article on questions you should ask and the benefits of hiring an attorney for help.
If you're facing steep medical bills or your insurance adjuster is trying to settle the case for very little money, you could greatly benefit from the help of a lawyer.
Jack Hofler: Your Personal Injury Attorney
When seeking a personal injury attorney, you want to work with someone that's compassionate and dedicated to your case. If you ask the above questions, you can rest assured you've found the top lawyer in Florence, SC.
Jack Hofler is proud to help the people of Florence and the Pee Dee region. Hofler Law Firm is here for you, and we can't wait to help you get the compensation you deserve.
Call us or send a message to set up a meeting and get a free, no-obligation consultation.*
*Free consultation does not apply to family law cases.