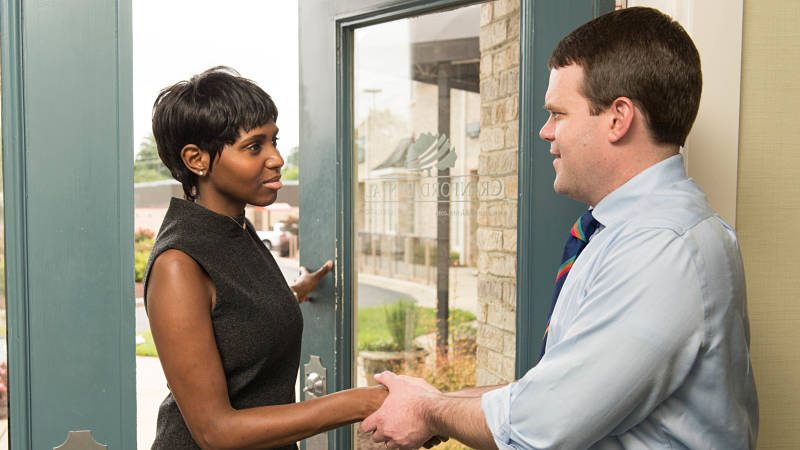 There are several reasons you may want to hire a personal injury attorney:
Your injuries are serious, and/or your medical bills are significant.
The insurance company isn't treating you fairly.
The other driver isn't accepting responsibility.
You're busy and don't have enough time.
We'll look at each of these. First, let's discuss what most people are wondering after an injury.
Can I Handle My Personal Injury Claim Myself?
It's not always clear if you need a lawyer after an accident. Some people do handle claims on their own. However, think hard about each of the questions below before attempting to handle this process alone.
When in doubt, contact Hofler Law Firm for a free, no obligation consultation. We will review the details and let you know if we can help you.
How Much are Your Medical Bills from the Injury?
Generally, the higher your medical bills are, the more you are entitled to recover. However, the higher your potential claim, the more resistance the insurance company may put up. Having an attorney on your side may discourage an insurance company from trying to settle your claim unfairly.
In many cases, lawyers can help get the most out of a claim by using their skill and experience to negotiate on behalf of injured people. Personal injury lawyers can help clients to find multiple sources of insurance coverage that the clients may never have known would be available. Personal injury lawyers can "quarterback" the investigation of your accident to help secure witness statements and doctor's affidavits to present a strong argument for why you should get paid.
An experienced lawyer can take all the factors into account that determine the value of your case. It may be worth more than you think, and an attorney can help ensure you receive a fair settlement.
How has the Insurance Company Been Treating You?
Insurance companies are in the business of making money. Therefore, an insurance adjuster will try to settle your case for as little as possible.
Here are a few of the complaints I hear from clients regarding the difficulty of working alone with insurance companies:
No one will return your calls.
The insurance company won't accept full blame for the accident.
The adjuster argues that the injuries existed before the accident.
The adjuster argues that there was too big of a gap in seeking medical attention after the accident.
An experienced attorney won't let the insurance company give you the run around.
Has the Other Driver Admitted Fault?
If the other driver will not admit responsibility, it is up to you to prove their negligence. This can be tricky, especially since the insurance company will likely hire an attorney to represent the driver. An experienced attorney fighting for you can prove negligence and provide evidence.
Do You Have Enough Time?
You will have a lot of paperwork and phone calls to deal with if you settle the claim yourself. Typically, clients are thankful that their attorney handles the stress and details. Your most important focus should be getting well and moving on with your life.
What Does a Personal Injury Law Firm Do?
Here is what you should count on your personal injury attorney to do:
Gather all documentation and witness testimony to prove your case
Deal with the hassle of insurance companies
Prove the other driver was at fault
Fight to win the compensation you deserve
Free Consultation for Personal Injury
If you're still unsure if you need an attorney or not, you should sit down with a personal injury attorney to discuss if he or she can help you.
Attorney Jack Hofler offers a free initial consultation.* There is no obligation to sign up. If you decide to hire Hofler Law Firm, we do not collect a fee until we've finished your settlement. Contact us today by calling (843) 799-0680.
*Free consultation does not apply to family law cases.