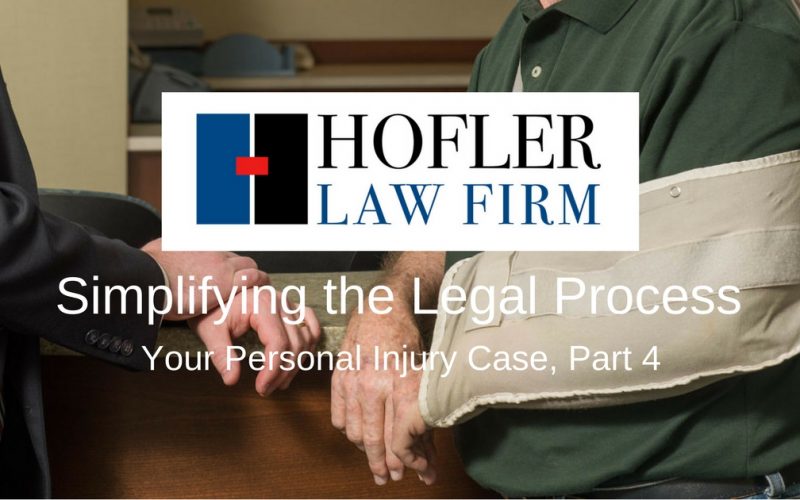 In this series of blog posts, I'm walking step-by-step through a basic personal injury case. My goal is to help eliminate some of the mystery associated with the process. Previous posts discussed the insurance company's investigative process, filing a lawsuit, and the term "negligence." If you're new to this series, you may want to catch up on some of these posts. In this blog post, I'll fill you in on the day-to-day life of your personal injury case.
Steps in Your Personal Injury Case – Written Discovery
Discovery describes the exchange of information in your personal injury case. The discovery process involves several steps. One step is written questions and answers that parties send back and forth. These questions are also called interrogatories and requests for production of documents.
The written phase of the case can seem long and boring, and the process of sending written questions and answers back and forth takes a significant amount of time. However, your cooperation is really important during this phase of the case. Your lawyer will need your help to gather the information and documents needed to prepare responses to the defendant's written questions.
Steps in Your Personal Injury Case – Depositions
Next, it will be time for the deposition phase of your personal injury case. A deposition is testimony under oath, which a court reporter writes down. Depositions are relaxed in some ways but are very serious in terms of their potential impact on the case. Deposition testimony can be used as evidence in court under certain circumstances, and it is absolutely critical that you tell the truth during a deposition.
Depositions give both lawyers the opportunity to evaluate the other side. Your deposition presents an opportunity for you to show the other lawyer that you are straightforward, likable, and genuinely injured. On the other hand, if you are untruthful during your deposition, you can expect that the other lawyer will find it out – even if he or she waits to point it out until trial.
Hofler Law Firm Offers Help to Injured People
If you have suffered a personal injury because of the actions of someone else, you may be entitled to compensation. I'm familiar with the litigation process. Contact Hofler Law Firm today to schedule a free consultation.*
*Free consultation does not apply to family law cases.