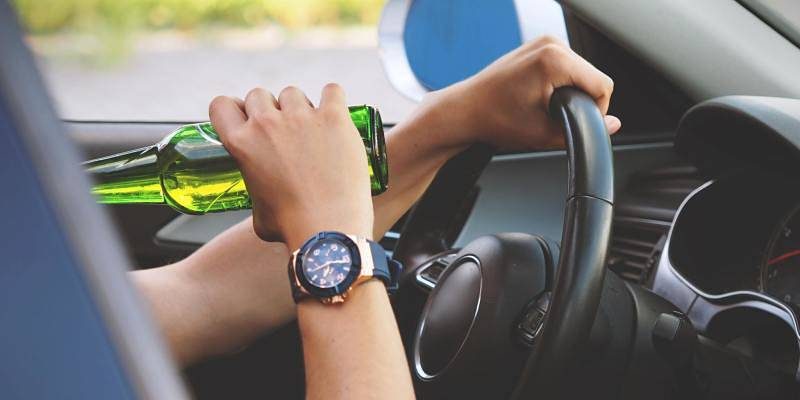 Unfortunately, drunk driving causes a large number of car accidents in South Carolina. This type of accident is preventable yet far too frequent. It is infuriating when another person's poor choice causes your accident, especially when you are injured in the accident.
What can a victim of a drunk driving accident do?
Attorney Jack Hofler offers legal counsel to DUI victims throughout South Carolina.
What to Do After a DUI Car Accident
If you suspect the at-fault driver was intoxicated, follow these steps:
Call 911 to request law enforcement and an ambulance.

Collect evidence. This may include pictures from the scene and witness information.

Request the other driver's insurance information. Give it to your insurance company. However, do not discuss the accident with the driver.

You may not need immediate medical assistance. Still, don't hesitate to see your doctor if you experience pain later. Sometimes, injuries surface in the days following the accident.
Consequences for Drunk Driving
Of course, there are consequences for intoxicated drivers. They may be charged with a DUI, or "driving under the influence."
SC Law states that it is illegal to drive if the "person's faculties to drive a motor vehicle are materially or appreciable impaired." This means an impaired person can be charged with DUI, even if their blood alcohol level is below the limit.
The consequences for DUI vary. The driver could have to enroll in a substance abuse treatment program. They may lose their license or face a large fine. They could even go to jail.
Of course, these consequences pale in comparison to those accident victims face. Aside from legal consequences, the driver may face a lawsuit.
Victims have the right to seek compensation following a DUI accident.
Drunk Driving is Negligence
All drivers owe a duty of care to other motorists on the road.
Driving intoxicated violates that duty of care. This is a clear example of negligence.
When this violation of the duty of care causes injuries in a crash, it can give rise to legal action.
What Kinds of Damages Can a Victim of DUI collect?
You may be able to collect compensatory damages. These damages may include medical bills, compensation for pain and suffering, and payment for past or future lost wages.
You may also collect punitive damages due to the other driver's reckless behavior.
In the event of a death, the victim's loved ones may be able to collect damages. This is known as wrongful death.
Read more about the types of damages injury victims may collect here.
How Can an Attorney Help after a DUI Car Accident?
An attorney can help collect damages from the other driver.
There are several issues that a personal injury attorney will focus on to build your case:
The fact that the other driver was impaired and caused the crash

A link between your injuries and the crash

The impact of the collision on your life

The value of your pain and suffering as a result of your injuries
At Hofler Law Firm, we specialize in helping victims of injuries collect the damages they deserve. To do this, we'll compile evidence including police reports, witness statements, and photographs from the scene. We may consult with accident reconstruction experts. Also, we'll use your medical records and bills to assess the cost of the accident to you.
Hofler Law Firm will fight for the compensation you deserve.
Who Can Be Sued After a DUI Accident?
Drunk driving laws in South Carolina hold all responsible parties accountable for a victim's injuries. These parties may include:
The intoxicated driver who caused the accident.

Bars, restaurants, or stores that served the alcohol. It is illegal in SC to serve alcohol to a customer who is obviously under the influence (known as Dram Shop Liability).

Social hosts, in the case of adults serving alcohol to minors.
An experienced attorney will ensure that all responsible parties compensate you for your injuries. Call 843-799-0680 to discuss your options with Attorney Jack Hofler.
What if the Drunk Driver Doesn't Have Insurance?
If the other driver has no insurance or not enough insurance, you may still have options.
An experienced attorney can help you make a claim on your own uninsured or underinsured motorist coverage. Contact Hofler Law Firm to find out more information.
Call an Experienced SC Drunk Driving Attorney
At Hofler Law Firm, we will hold the at-fault driver responsible for your injuries or the death of a loved one.
Contact us at our online form or call our office at 843-799-0680. We offer a free, no obligation meeting to discuss your case.